Find out what's going on here daily!
Register for Aerobics/Strength Training at Essex Senior Center with Joanne Hock
Don't want to look like Santa anymore? Need to lose a few pounds? Take the Aerobics/Strength Training class with Joanne Hock on Wednesdays from 1:15 until 2:30 p.m. Cost is $23. Burn off the holiday calories with this upbeat and energetic class while gaining health tips along the way to a new you. Class runs from Jan 7-March 11, 2009.
Monday
Time
Program
Fee
Instructor
Room
9:30 am - 10:15 am
Senior Rhythms
Volunteer
MPR
9:30 am - 12:00 pm
Massage (Bi-Weekly)
$
M. Demnowicz, Contractor
Lobby
9:30 am - 1:30 pm
Quilting
Volunteer
SC
10:30 am - 11:30 am
Wii Tennis
Volunteer
Lobby
11:50 am - 12:45 pm
Kenwood High Weight Training
$
C. Hess
KHS
12:00 pm - 12:45 pm
Eating Together Lunch
$
Volunteers
MPR
12:30 pm - 2:30 pm
Painting
$
L. Owens, CCBC
CC
12:45 pm - 1:45 pm
Wii Smarty Pants
Volunteer
Lobby
12:45 pm - 3:00 pm
Bingo
$
Volunteers
MPR
1:00 pm - 2:30 pm
Email or Internet
$
Pete Stokes
Comp
Tuesday
Time
Program
Fee
Instructor
Room
9:30 am - 10:30 am
Big Band Exercise
Volunteer
MR
9:30 am - 10:45 am
Line Dancing
Helen Hughes, Volunteer
MPR
9:30 am - 11:30 am
Ceramics
$
C. Taylor, CCBC
CC
9:30 am - 12:00 pm
Woodshop Open
D. Starr, Volunteer
WDSH
10:30 am - 12:00 pm
Home Depot University
(2nd Tuesday)
Home Depot, Volunteer
WDSH
11:00 am - 11:45 am
Something To Talk About
K. Blake, Staff
MR
11:00 am - 12:00 pm
Tai Chi
$
E. Smith, County Tech
MPR
11:50 am - 12:45 pm
Kenwood High Weight Training
$
C. Hess
KHS
12:00 pm - 12:45 pm
Eating Together Lunch
$
Volunteers
MPR
1:00 pm - 2:00 pm
Music And Memories
K. Blake, Staff
CR
1:00 pm - 2:00 pm
Bunco
(4th Tuesday)
Volunteer
CC
Wednesday
Time
Program
Fee
Instructor
Room
9:00 am - 10:00 am
Flex & Stretch White Marsh
J. Mayberry, Volunteer
MALL
9:30 am - 10:15 am
Senior Rhythms
Volunteer
MPR
9:30 am - 11:30 am
Ceramics
$
C. Taylor, CCBC
CC
10:00 am - 11:30 am
Beginning Computers
$
Pete Stokes
COMP
10:30 am - 12:00 pm
Arts And Crafts
P. Harris, Volunteer
CR
11:50 am - 12:45 pm
Kenwood Weight Training
$
Kenwood Sports Academy
KHS
12:00 pm - 12:45 pm
Eating Together Lunch
$
Volunteers
MPR
12:30 pm - 1:00 pm
Fit And Fabulous
Volunteer
MPR
12:30 pm - 1:30 pm
Bible History
Tony Matchell, Volunteer
MR
1:00 pm - 2:00 pm
Holiday Crafts
K. Blake, Staff
CR
1:00 pm - 3:00 pm
Ceramics
$
D. Janzewski, CCBC
CC
1:00 pm - 2:30 pm
Advanced Computers
$
Pete Stokes
Comp
1:00 pm - 3:00 pm
Woodcarving
S. Pivonski, Volunteer
WDSH
Thursday
Time
Program
Fee
Instructor
Room
9:00 am - 10:00 am
Flex & Stretch Eastpoint
J. Mayberry, Volunteer
MALL
9:30 am - 10:00 am
Armchair Fitness
Volunteer
LOBB
10:00 am - 11:00 am
Fishing
J. Hasselbarth, Volunteer
CR
10:00 am - 12:00 pm
Canasta (4th Thursday)
P. Blondell, Volunteer
SC
11:00 am - 11:45 am
Words To Live By
K. Blake, Staff
MR
11:50 am - 12:45 pm
Kenwood High Weight Training
$
C. Hess
KHS
12:00 pm - 12:45 pm
Eating Together Lunch
$
Volunteers
MPR
12:45 pm - 1:45 pm
Wii Bowling
$
Volunteer
Lobby
5:00 pm - 6:00 pm
Weight Watchers
$
Weight Watchers
MPR
Friday
Time
Program
Fee
Instructor
Room
9:00 am - 10:00 am
Flex & Stretch White Marsh
J. Mayberry, Volunteer
MALL
9:30 am - 10:15 am
Big Band Exercise
Volunteer
MPR
10:00 am - 11:00 am
Spanish
L. Manieri, Volunteer
CR
11:00 am - 11:45 am
Life Lessons
(1st And 3rd Friday)
P. Karpook, Volunteer
MR
10:30 am - 12:00 pm
Creative Art Projects (2 & 4 Friday)
Kristen Young, Volunteer
MR
12:00 pm - 12:45 am
Eating Together
$
Volunteer
MPR
11:50 am - 12:45 pm
Kenwood Weight Training
$
C. Hess
KHS
12:00 pm - 3:00 pm
Bowling At Eastpoint
$
G. Pugh, Volunteer
ESP
12:45 pm - 1:45 pm
Wii Bowling
Volunteer
Lobby
1:00 pm - 3:00 pm
Stained Glass
S. Pivonski, Volunteer
CR

Room Key
CC - Ceramics Classroom
CR - Craft Classroom
WDSH - Woodshop
CON - Conference Room
SC - Sewing Classroom
MR - Meeting Room
KHS - Kenwood High School
GM - Game Room
LAB - Computer Lab
MPR - Multi-Purpose Room
ESP - Eastpoint Bowling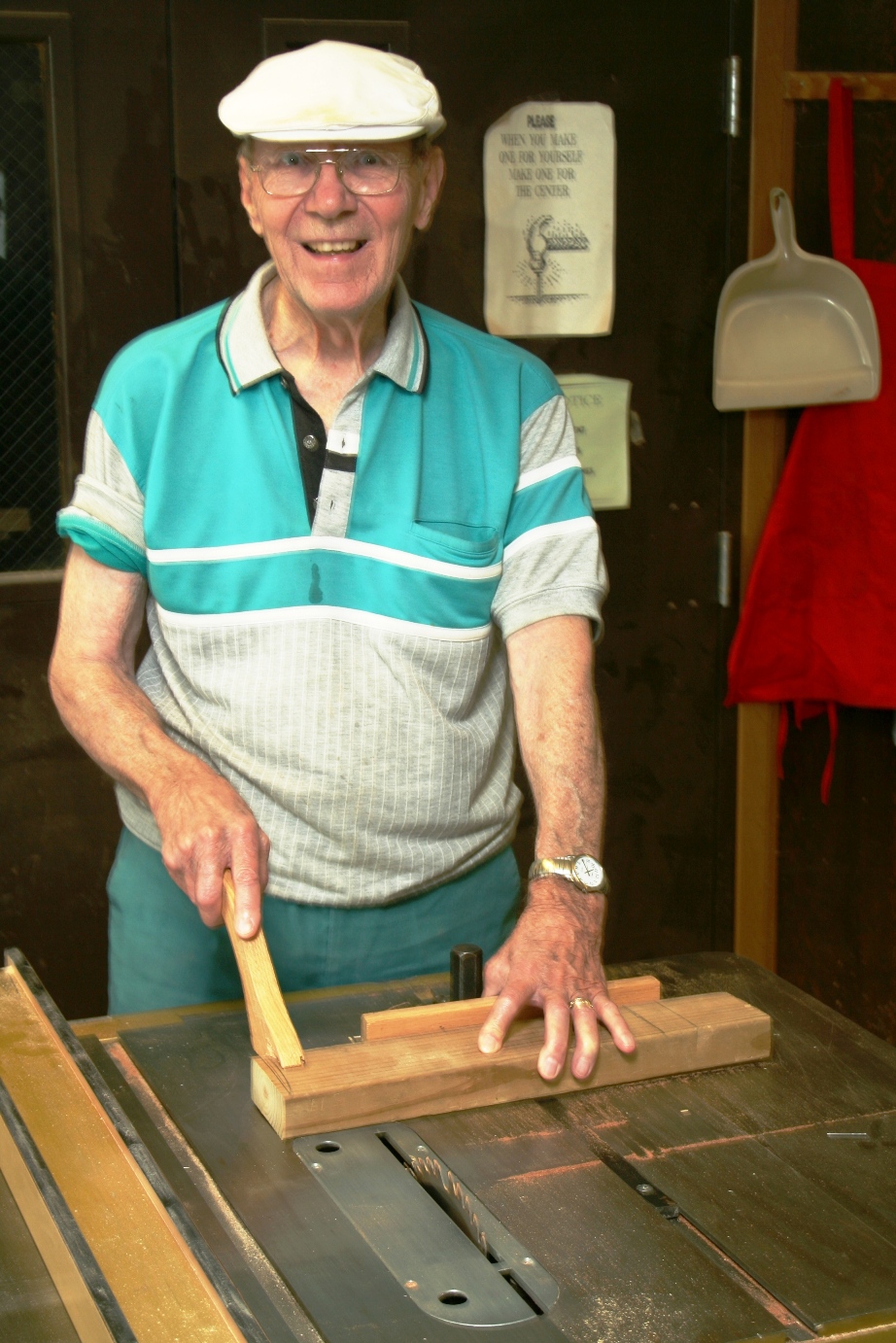 The Essex Senior Center Woodshop